Let us take care of your smile
Vagenas Dental in Brockton, MA 02301
Email : frontdesk@vagenasdental.com
Business Hours:
Monday: 8am-5pm
Tuesday: 8am-7pm
Wednesday: 8am-7pm
Thursday: 8am-5pm
Friday-Sunday (Closed)
We check for your current dental situation and decide your treatment. Our exceptional and experienced staff is dedicated to improving our patients' dental health and enhancing smiles. Our experienced staff is dedicated to improving our patients' dental health.
On time, friendly personnel, good cleaning, another appt set up. Very efficient.
Vagenas takes care of all my dental care in a comfortable and professional environment.
Always a good experience at Vagenas Dental.
I've been a patient since 1982 and I've never been disappointed.
Doctor and staff are very friendly, helpful and above all knowledgeable.
First time there...everyone was very nice & explained everything thoroughly. Thanks!
Folks are pleasant and my hygienist, Kathryn, was excellent! And having no further work done outside of the cleaning was a bonus!
Very friendly, professional services. No waiting and everything is explained very completely.
Dr Vagenas handled my emergency quickly. Easy to talk to and very gentle!

Let's Discuss Wisdom Teeth Extraction Are you one of the many people who have been told that your wisdom teeth need to be extracted? This common procedure can cause anxiety
Read More »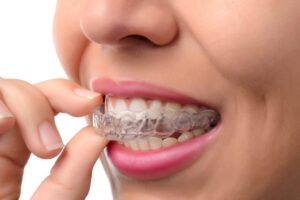 Orthodontic Treatments for Adults: Weighing the Pros and Cons
Are you dreaming of a straighter, more confident smile? You're not alone! While orthodontic treatments are often associated with adolescence, an increasing number of adults are seeking the benefits of a perfectly aligned set of teeth. If you've been considering orthodontic treatment but find yourself wondering about the pros and cons, look no further. In this blog post, we'll delve into the world of adult orthodontics, exploring everything from traditional braces to innovative invisible aligners.
Read More »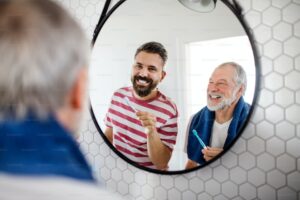 The Benefits of Dental Crowns and Bridges: What You Need to Know When it comes to maintaining a healthy and beautiful smile, dental crowns and bridges are two of the
Read More »